I wrote an article a few months ago called, The Truth About Mary Kay, Stella & Dot, Scentsy, and Other Female-Oriented 'Home Business' Schemes.
And as it were, I got such a strong response to that piece (and continue to!) that I believe it deserved a proper follow-up.
Just as many of you have expressed to me, I was very surprised when I first began to research this topic! Growing up in American suburbia, it seems like everybody gets involved in MLM (Multi-Level Marketing) companies like these at one point or another.
But as it turns out, 99% of all MLM sales representatives lose money, making "even gambling look like a safe bet in comparison."
And that's coming straight from the Federal Trade Commission: not a random website, not someone's opinion, but an actual government agency with access to a ton of honest-to-goodness data.
(Crazy, right?)
It doesn't matter whether it's Mary Kay, Avon, Stella and Dot, Premier Designs Jewelry, Lia Sophia, Scentsy, Thirty-One, It Works!, Body by Vi, Herbalife, Undercover Wear, Petra, Fine Choice Food Club, Partylite, Arbonne, Amway, or any of the similar companies out there, the odds of success with an MLM company are not good.
Not even the slightest bit.
The Dream
One thing is absolutely certain in all of this, though. It's clear why so many women get swept up in MLMs like Mary Kay and Stella and Dot.
The painted picture of an independent work-life– being your own boss, working when you want to, and especially working from home– is incredibly appealing. Especially if you have children.
But as I've listened to more and more women involved with MLMs, I've learned that even an extra $50 – $100 per month is considered worthwhile to many.
And that is so, so doable with an online business (with SO much less overhead and risk) that it breaks my heart to see women killing themselves to make a buck through an MLM company like Mary Kay or Stella & Dot!
Sure, work and time are absolutely essential to build up any kind of business. And most people who set out to start an online business never replace their full-time income. But I can tell you that making money this way is possible, and that unlike work with MLMs, you really do get what you put into it. Because the effort you put in is contributing to something uniquely yours.
Something that can grow (and scale) over time, if you feed it. Unlike an MLM business, that quickly hits a wall of competition, and that withers and dies the moment you stop throwing in-house "parties."
With that– today I want to present you with 5 online business ideas to inspire you. Let's get rolling.
1. If you were considering selling Mary Kay…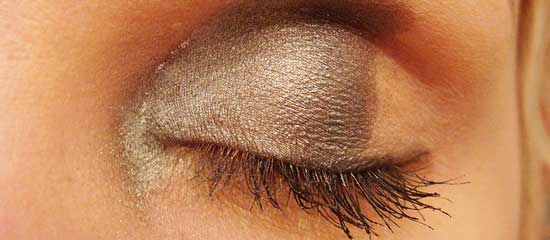 Why not start a beauty blog instead?
Choose a unique angle– like beauty for fair skin, or eco-conscious beauty, or beauty tricks for "lazy people." Then create makeup tutorials and product reviews targeted specifically for this group.
Get a blog by signing up with Bluehost (the no-bells-and-whistles plan), then taking advantage of their 1-click WordPress install.
Use your phone or your computer's built-in web cam to record videos of yourself applying products on yourself or a friend.
For each video you create, just upload the file to YouTube, use their free tools to edit it to your liking, and copy-and-paste the embed code into a new post inside your WordPress admin (yourdomain.com/wp-admin).
In regards to income, you can make money through things like:
One-on-one consulting over Skype for women who have makeup conundrums, want looks tailored just for them, need advice for an upcoming event, etc.
Info products like e-books and video courses on beauty topics
On-website and in-video advertising
2. If you were considering selling Stella & Dot…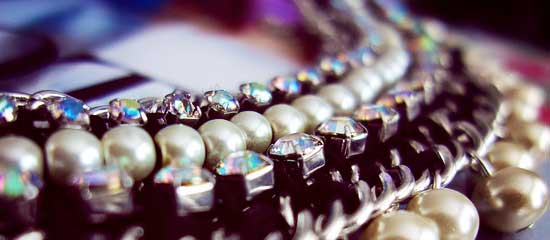 Why not open your own online jewelry shop instead?
Perfect if you love making your own jewelry or simply shopping for it.
If you're in the latter category, finding jewelry suppliers is more straight-forward than you might think. You can start with a simple Google search. (Though I suggest watching this video first so you can identify any scams.)
You might then want to check out some trade shows in-person as well. That way, you can meet suppliers face-to-face and actually hold the product before you decide to stock it. (And get to network with others who've been in the jewelry and accessories biz longer than you have.)
No matter which route you choose, once you have a few suppliers, you'll of course need an e-commerce website to sell from. For those who have never built a website before, I suggest using Shopify because it's really easy to use and to get it up-and-running fast.
This is just a quick rundown, of course, but for more step-by-step info on finding suppliers, building, and marketing an online store for total beginners, I suggest Steve Chou's extremely comprehensive online course Create a Profitable Online Store.
3. If you were considering selling Scentsy…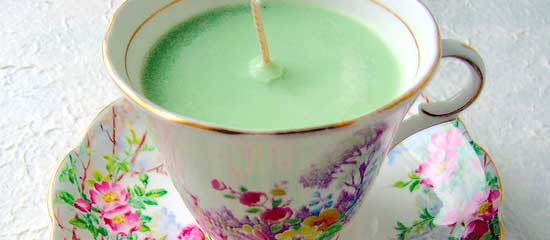 Why not make your own handmade candles to sell instead?
This industry is one that's easy to get into, given there's a ton of step-by-step instruction videos online and the materials you need to get started are relatively cheap.
To start, just go to YouTube and search for tutorials on candle-making. Experiment. Mix your own whimsical scents. Try pouring them into different, cool containers, like vintage teacups.
Once you have some really fun and unique creations, create some great photos and descriptions, and pop them onto Etsy. There, if you make an effort to use the right keywords and mingle in the community, you should be able to get a feel for what's popular in your candle line and/or how you can improve.
Once you've got the feedback, you can continue to build up a following on Etsy or expand into a website (and full-fledged brand) of your own.
4. If you were considering selling It Works! or Body by Vi…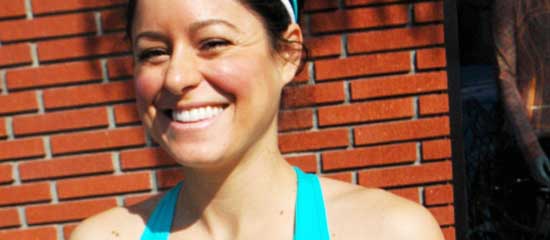 Go ahead and buy some goods! Just not as a representative/seller. Rather, why not try out the products, and write about them on a blog?
If there's anything people like better than a good success story, it's a good success story in-the-making. And it's easier than ever to tell yours.
Afraid you'll fail? No worries. The truth is, weight loss is hard. And the more authentic you are about that, the more likely your blog will garner an audience, because the experience you (a totally normal person) has with different products or weight loss philosophies is going to provide valuable information for other people like you who are trying to lose weight.
To create a blog, just sign up with Bluehost (the no-bells-and-whistles plan), then take advantage of their 1-click WordPress install.
I believe you'll find the WordPress blogging software easy to understand and use, but if not, you can always Google your questions along the way.
To learn about driving traffic to a blog, Corbett Barr's online course Start a Blog That Matters is a great step-by-step guide.
Finally, in regards to monetizing, you can build up an income through things like:
Affiliate relationships with weight loss products you recommend (such that you get a cut from the sales you send their way)
Info products like e-books, diet plans, etc.
A members-only forum or online mastermind
Advertising
5. Get inspired!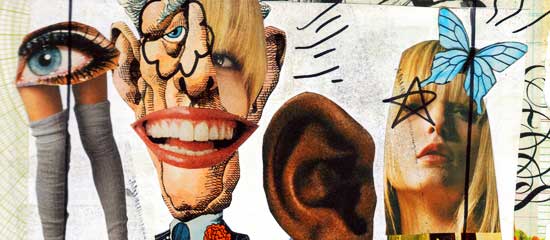 There are sooo many more possibilities than I could ever cram into this post, so here is one open space to get you thinking.
Allow yourself the gift of an open mind and look for what inspires you.
In Conclusion
Building a real business is not for the faint of heart. It takes decision-making and planning.
But for those possessing the passion and grit, it's well-worth the effort it takes to figure it out– whether you're looking to replace an income or especially if you're just looking to make a few bucks on the side.
If you were previously considering joining an MLM company like Mary Kay or Stella and Dot, I hope these alternatives have inspired you to seek opportunities that truly honor the work you put into them.
Cheers to you for pursuing a business you can actually call your own.
Photo credit: Maegan Tintari / Flickr
This post contains affiliate links. Rest assured, though, that I don't recommend any companies that I haven't used and experienced for myself.