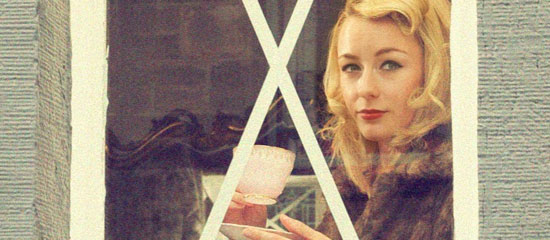 Photo credit.
Analysis paralysis is a very real sickness, and you and I are both constantly at risk.
We as "doers," independents, marchers to the beat of our own drums. Entrepreneurs who deal in and with technology– in charge of operations from very big to very small– all have plenty of decisions to make. And any one single decision can completely shut us down if we let it.
It's obvious that an e-commerce business can't exist without a functional website. But those who have taken the leap from, "Online business is cool! I want to do that!" to "I need a website. What kind should I have?" know how loaded that task is. And how a weekend spent unpacking it can easily turn into a week, a month, or even years!
Your Brain on Shopping Carts
Someone with e-commerce aspirations needs a website platform with a shopping cart– the underlying website software that creates store-like functionality and facilitates payment. You'd think that would narrow things down, but truth be told, there are more options available than a single person can hope to investigate.
First in terms of the type of shopping cart (self-hosted, hosted, partially hosted, marketplace site??), then it terms of the actual company. And given that the mode of pricing is so varied among them (one-time fee, yearly fee, monthly fee, transaction fees, % of sales, bandwidth, etc.) comparing them all side-by-side with complete fairness is virtually a circus feet of focus, determination, and freakish mind powers.
Add to that the fact that they're all coming out with updates every few weeks.
Granted, I try my best to make these comparisons of e-commerce platforms from time-to-time. But that's not what I'm suggesting to you today. Rather, I'd like to encourage you to do the simple, easy thing.
You Gotta Start Somewhere
Look, if you've already been in business a while and your scale is large, then you probably want to give some good, hard thought to your next choice of shopping cart. But if you've never sold anything online despite talking about it forever, you just gotta start already!
Here are my suggestions (one free and one premium) for a quick and easy jumpstart that will spark an amazing sense of accomplishment and serious momentum for your sprouting business.
Quick + Easy Free Option: Storenvy
I've become a fan of Storenvy.com in recent months. It's basically a marketplace website like Etsy, Artfire, or Bonanza, except with one major difference: you can completely customize your storefront.
So if you share your store's url through social media or on some shiny new business cards, your visitors can potentially arrive on a site that looks completely custom. Even though it was free* and easy to set up.
And hey, you might even get a few customers who find you directly through Storenvy search.
To make this option even simpler than it already is, I just added some very inexpensive Storenvy themes to the e-commerce shop as an alternative to the default theme. I hope they help get you started on the right foot.
Quick + Easy Premium Option: Shopify
Second, I'd like to suggest Shopify.com. This one will cost more than a Storenvy site will, but here's why you might go down that road…
Using the aforementioned Storenvy, there is a Storenvy logo which is displayed during your customer's checkout process. You can't blame Storenvy for this, given that their service is so low-cost, but this is going to come off a bit amateur to some people.
So, if the suggestion that you might look even one iota amateur irks you to death, go with Shopify. Done.
Now here's why I say Shopify and not one of the other paid hosted platforms, like Volusion or Magento Go: I know that plenty of people who do the Shopify trial find that it just plain makes them feel good. The admin space is clean and easy. The free, default themes are good enough to start with. It's all quite slick.
Granted, all of the big hosted e-commerce platforms are updating like mad lately, and competitors like Bigcommerce (which I like very much) have gotten the "slickness" note. In the near future, the playing field is likely to become even more level in this specific area.
But if you need just one suggestion, I can tell you Shopify is the most consistently praised platform that I know of right now in terms of ease of use. And that's what we're focused on here. Ease. And the present.
Go Time!
So there you go. If you've been talking about selling online for weeks, months, or even years (!) and have yet to, I hope you'll take my advice today and get moving! Know that it's worth it. Know that you're going to feel awesome for it. And even if it was possible to choose the wrong shopping cart your first time out of the gate, know that nothing's getting set in stone here.
Just go for it, and you'll see.
*Note: Storenvy is free to start with, but there are some add-on features that charge a little. If you'd like to use your own domain name, for example. (And you know I think you should.) Just makin' sure that's clear.
you may also like: