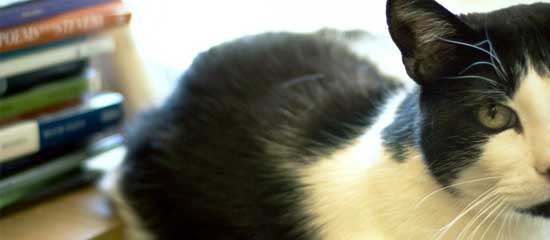 Photo credits: 1, 2, 3, 4, 5, 6, 7, 8, 9, 10.
Here on the blog, I generally write with the assumption that you've got a little somethin' going on already. Mainly that you've got a business website you can access and edit yourself.
However, there's a good possibility that you're not there yet.
I don't want to leave aspirational biz owners in the dark, so if you are a reader who's excited about ecommerce but just hasn't gotten the ball rolling, I've created this comprehensive "getting started guide" entirely for you.
I must admit… the technical aspects of getting started in ecommerce can be difficult to navigate. There's a wealth of information "out there," but you'll find it scattered, incomplete, and conflicting– usually because it's trying to sell you on something in particular.
I hope you find this guide to be on the contrary.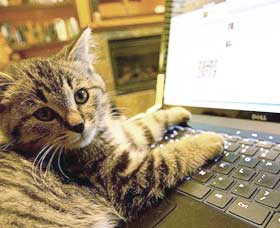 Finally, since I don't normally write step-by-step how-to's– or about the technical side of ecommerce much at all– I hired some ambitious kittens to help us along. I trust they'll be motivational. Enjoy!
1. Research
Before you try to sell a product at all, there's some things you should know, including:
a. How much demand there is for it
b. What exact key words and phrases people are using when they look for it (or something similar)
c. What the competition is like
This is where "the Google" becomes a lifesaver.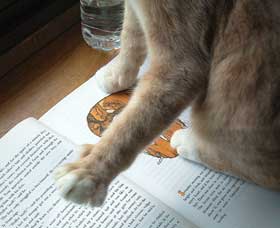 Google has collected an insane amount of data on what people are looking (ie: searching) for and even the exact word combinations they're typing in. This will help you answer a, b, c all in one place.
To access this data, you'll just need to use Google's Keyword Tool.
There, you can type in a list of words or phrases you suspect your customers would use to find a product like the one you want to offer, then get data and suggestions back.
You may, at first, try phrases like "handmade furniture" or "nursery decor." Then you might try tacking on more and more descriptive words like, "handmade walnut wooden rocking chairs for children" or "dinosaur art prints for nursery."
While I don't expect you to "get" how to use the Google Keyword Tool from this quickie explanation– there's entire guides just for showing you how to use it (a few of which I'll link to below)– as a rule of thumb, here's your main objective with this tool:
You want to find a fairly specific phrase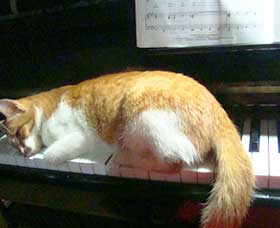 (or three) that accurately describes your product with 1,500+ local monthly searches. And, if possible, low or medium competition. Then write down that phrase and prepare to use it all over your website.
Not finding anything close to the above specification? Are the search numbers low? If so, it could be that your product doesn't have the demand needed to sell consistently, or it could mean you haven't yet discovered the words or phrases your target customers are actually using in their searches for your type of product. For instance, maybe no one is typing "wedding banners with foil lettering" but they are typing phrases like "silver winter wedding decor." You may need to get creative!
Are search numbers or competition around your product very high? While it's not impossible to enter a saturated market and do well, in order to succeed you'll need to have a unique angle– some strong means of differentiation. On top of that, you'll likely need to work harder marketing your products since you can't count on the search engines to send customers your way.
Supplemental Link:
How To Use The Google Keyword Research Tool [Video]
Uncovering High-Traffic Niches With Google's Keyword Tool [Video]
2. Planning
Once you have some solid key words/phrases in your arsenal, and you feel confident about what you're selling, create a very loose business plan.
I say "loose" because it's extremely difficult to come up with concrete sales predictions before a product has hit the market (unless you're a ginormous company with extensive records of similar products sales). So rather than focusing on that, plan how exactly you'd like this business to run, what the day-to-day actions will look like, how much money and time you'll need to invest, etc.
If your products are digital downloads, you can probably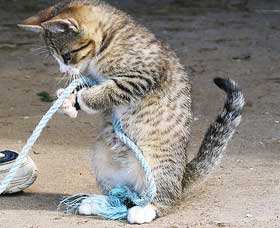 bypass this step.
If you're a designer or maker, consider how many hours it takes you to create one piece. Decide whether they'll be created ahead of time or made to order. Get a feel for the time it will take to package/ship your items and a maximum volume you could realistically handle yourself.
Make certain your prices are profitable in accordance with your costs, required man-hours, and volume constraints.
Supplemental Links:
The True Cost of Handmade
Be Kind To Yourself
If you plan to curate your store's products rather than create them yourself, now's the time to decide if you'll sell wholesale or dropship and make your first, cautious inventory arrangements.
Supplemental Links:
What Is Dropshipping?
The Best Way To Find Vendors For Your Online Store
Find Products To Sell Online – How To Find Vendors For Your Online Store
How to Find Great Drop Shipping Wholesalers [Video]
3. Testing
Here's one of those "tough love" statements no one wants to hear: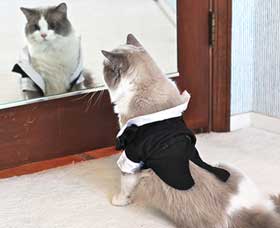 When reality hits, there's no guarantee that any plan– ever– will work like you expect it to.
There comes a point at which you just have to stop thinking about it and get something out there to test the market! Don't let too much time go by before doing this.
One way to test-sell your products is to list them on a marketplace site like Etsy, Ebay, or Amazon. If you decide to go this route, your main objective is to gather as much feedback as you possibly can. Politely ask for reviews or answers to survey questions. Get a feel for people's reactions to your product photos, descriptions, etc.
Another way to test-sell your product is to throw up a quickie website of your own and try to drive some traffic there via Google/Facebook ads, blog participation,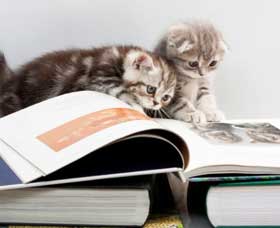 things like that.
Of course, the idea here is to test your products on the market before you put in the real time and money, so you won't have the spark that a well-thought-out brand would give you. But for now just try to keep aesthetics as fresh, clean, and simple as possible. Make backgrounds white, text black, and fonts standard.
Rather, direct your energy to your product photography, making certain to shoot crisp, clear photos from many different angles.

Supplemental Links:
Studio Quality Product Photography With a $12 Set Up
Is Your Awful Product Photography Losing You Sales?
4. The DIY Starter Website
Once you've got some favorable feedback from your testing, and you're confident enough to move forward, you'll want to get your own website up and running.
This site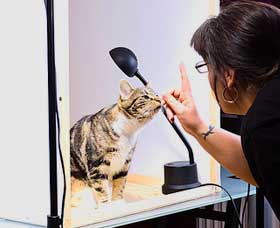 will act as your business's main hub online, so no matter what channels you end up using to sell or market for your business (Etsy, Amazon, Twitter, Facebook, Flikr…), you'll always have this one url to point people to.
This is essential for a myriad more reasons, but one in particular trumps them all. Having your own site means that, should Etsy ever delete your account, or Facebook lose its popularity to the next big thing, your business won't fail because of it. When you have your own website, you are in control of your own business.
Supplemental Links:
Etsy Shop Suspended! What You Need to Know
The Definitive Guide to Using Etsy as a Marketing Tool
Since this step presumably comes before wild success, though, you might want to save cash by DIY-ing your website. This will also ensure that you have total access to your website and get into the habit of editing it yourself.
This is where my instructions get super-specific. For just this reason, I'm splitting off into three tracks– a, b, and c– which represent three different methods that I believe are accessible for someone who's DIY-ing a website for the first time.
Go ahead and pick your poison!
track a: "The WordPress Website With 'Buy Buttons' Method"
For you if: you want the ability to sell from your own website, you have few items for sale, and your stock doesn't change often
Set-up difficulty level: Intermediate
Bonuses: You'll have awesome blog functionality built in automatically
Cost: $10/month + Paypal fees
My recommendation for this track is to use Bluehost, WordPress, and E-Junkie to build your website. Let me walk you through it.

1. First, you'll need to choose and buy your web hosting. (This will be the virtual space where your website files reside– much like renting an apartment, assuming your domain name is the mailing address.) I have been a Bluehost customer for years, I highly recommend them to beginners, and their service is only around $5/month. You will likely be offered a free domain name with your sign up, so take advantage of that, but otherwise choose the most basic plan. No bells or whistles.

2. Once you're all signed up with Bluehost, log into your cpanel. There, you'll find a heading called "SimpleScripts Installations." Under it, click on WordPress. On the next page, click "Install" and choose your domain name. You'll be asked for a password, then to accept the terms and conditions, and then you'll click "Complete."

3. Now you'll want to log into your WordPress website admin area. If the login screen didn't come up automatically, you'll find it at "www.your-domain-name-here.com/wp-admin."

4. Once you're logged in, what we are going to do next is get you a theme (WordPress lingo for "design template"). If you were to type in your website address now in another tab of your browser, you would see that there is a website there! But the look of it is pretty drab, and it's set up like an ordinary blog site. So we want to change that by using a different theme. You can start by going to Appearance > Themes > Install Themes and using the Search function there to find something you like. Or you can peruse some premium (ie: not free, but very professional-looking) WordPress themes at sites like Elegant Themes or Theme Forest.

5. If you found a theme using Search, installing it should be pretty straight-forward. If you bought a theme from another website and now have it in the form of a .zip file, go to Appearance > Themes > Install Themes > Upload to get it working on your site.

6. At this point you might want to familiarize yourself with your WordPress admin area. Explore the functions that create new pages or blog posts, edit them, etc. And Google away!! There is so much information on how to use the WordPress admin area that I won't even post links here. Just get your Google on (or better– your Youtube on), and you're sure to find out whatever it is you need to know to get rid of the filler content and fill the site up with your own.

7. Most people who spend time online seem to have a free Paypal account these days. Just in case you don't already, go ahead and make one.
8. Finally, in order to get the "Buy" buttons that will allow you to sell products from your site, go to E-Junkie.com and register for an account. It should be just $5/month for less than 10 products.
9. Once you're in, notice the "Manage Your Seller Account" heading and, under it, click on "Edit Profile." There, make sure to enter your Paypal e-mail address.
10. Then go back and look for the heading "Manage Products." Under it, click on "Get BUY NOW/CART buttons for your products" and follow the instructions given there.
11. Back in your WordPress admin area, go to whatever page or post you would like your "Buy" button to be (making sure you're in HTML mode) and paste the code E-Junkie gave you. That's it.
track b: "The Regular WordPress Website Method"
For you if: you don't need the ability to sell from your own website (prefer to do that elsewhere), want a hub site only
Set-up difficulty level: Intermediate
Bonuses: You'll have awesome blog functionality built in automatically
Cost: $10/month
My recommendation for this track is to use Bluehost and WordPress to build your website.
Go back and follow "track a" steps 1-6– just leaving out the E-Junkie instructions at the end. :)
track c: "The Full-Fledged Hosted Shopping Cart Method"
For you if: you want the ability to sell from your own website, you have more than a few items for sale (or multiple color/size options), and/or your stock changes with the season
Set-up difficulty level: Easy
Bonuses: You'll have a pretty slick-looking website from day 1, with little effort required
Cost: $25 (if you buy one domain) + $29/month + 2% transaction fee + Paypal fees
My recommendation for this track is to use Shopify to build your website. Let me walk you through it.

1. Go straight to Shopify's website and sign up for an account there. (They'll more than likely offer you a free trial to start.)

2. Most people who spend time online seem to have a free Paypal account these days. Just in case you don't already, go ahead and make one.

3. Next, in your Shopify admin area, go to Preferences > Checkout & Payment. Once there, make sure to input your Paypal e-mail address so money gets routed to your account.

4. One important thing you might want to take care of next is your custom domain name. Go to Preferences > DNS & Domains to do this. At $25, domain names are much more expensive here than you'll find elsewhere (like at Namecheap.com), but if you're a total newbie it might be worthwhile to buy your domain through Shopify so it's already properly configured. You can use a domain you bought elsewhere, though. If you do this, head over to "Support" for instructions. Also– don't let Shopify sucker you into buying more than 1 domain name unless you truly want to. Only 1 is totally necessary.

5. Finally, just start to click around the admin space and see where everything is. "Products," "Blogs & Pages," "Navigation," "Themes"– familiarize yourself with all of these so you can begin to add your own content and tweak your site design.

6. While you can customize the default theme, should you opt for something different altogether, go to Themes > Find more themes. There, you can search through a variety of really wonderful website designs– both free and premium.
5. Marketing
Voila!
With your new website live, your online business is so full of promise!
Now your aim is to get other people (specifically potential customers and collaborators) into the picture.
While I'm not an expert in marketing, I can tell you the easiest way to start getting the word out about your new website is to get your business some social media profiles.
You don't have to be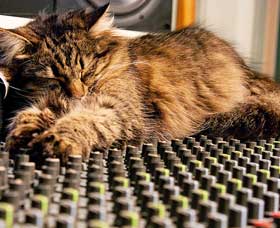 on every social media website. Since Facebook and Twitter are by far the most popular to-date, just getting set up there is usually your best bet.
Supplemental Links:
Facebook 101 For Business: Your Complete Guide
Getting Started with Social Media Strategy
Ten Steps to Start on Twitter
Secondly, you'll want to start showing up in blog communities. Find sites your ideal customers like and add value to the conversations, take a genuine interest in the people there, and if it's an appropriate fit, consider submitting a "guest post" to the site owner that they can share with their audience.
As far as paid advertising goes at this early stage of the game, you might try Facebook or Google ads. I wouldn't recommend doing much more than that, though, until you have a more solid grasp on who your market is and what they respond to.
6. Legalities
Finally, you may be asking yourself, "Do I need a business license to set up shop online?"
If you are starting a brand new business via your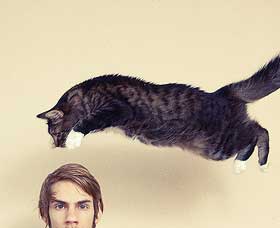 website, you probably want to hold off on legalizing anything until you are getting sales.
However, if you begin making a substantial amount of money (thus identifying as a business and not a hobby in the eyes of the government), you should officiate your business.
In the US, this will mean forming a business entity and obtaining a Sales Tax License (and/or whatever license applies to your business in particular).
In some US states, like Colorado, any individual can legally start a business under her/his own name as an automatic sole proprietorship, without filing any paperwork. An equally-owned partnership works the same way.
Formally registering your business as an LLC or corporation by filing the proper paperwork and paying your state's fee can offer protection if your product is in any way dangerous, though, and it will save you money in taxes.
However, since you don't really need to bother with this until you are earning some money, your best bet is to hire a lawyer to walk you through all of this.
Supplemental Link:
Do I Need A Business License? [Video]
Legal Aspects of Opening and Running a Business

Phew. So that was a lot, right? But I hope it has answered some of your most burning questions. If you found it helpful, consider sharing it with your friends!
And now I'll get back to your regularly scheduled programming… :) See you there.
[Note: This post contains affiliate links, so if you sign up for any of these services (Bluehost, e-junkie, Shopify) I will get a commission. Rest assured that I don't recommend any companies that I haven't used and experienced for myself.]