The Etsy Pro Plugin – for WordPress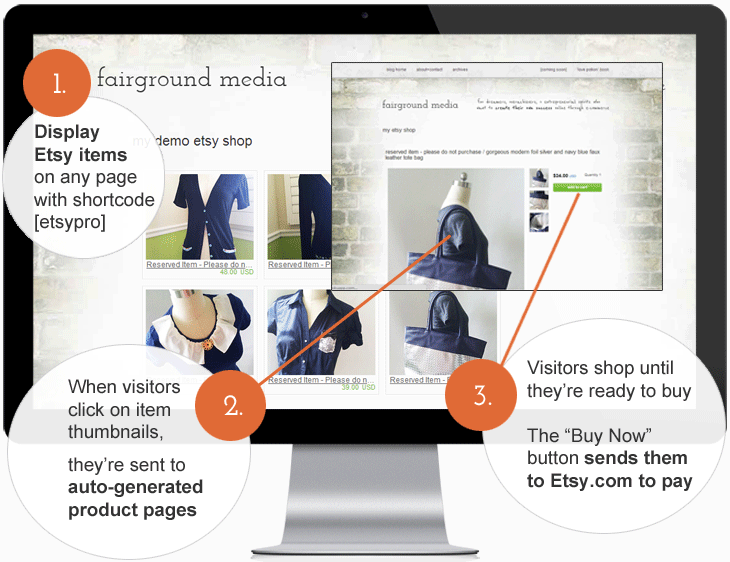 Etsy Pro is brand new and unlike anything else available!
It looks + functions with all the professionalism of complicated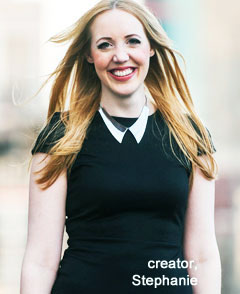 shopping cart software, but it takes just minutes to install.
And it updates as your Etsy shop updates, so there's no need for upkeep.
As an Etsy seller, perhaps you've heard all the reasons why you should have your own website independent of Etsy.com, but you just can't bring yourself to create one since all your products are already displayed on Etsy.
Maybe you have a WordPress site, but there isn't much content there yet.
So you end up directing everyone straight to your Etsy shop anyway, missing out on the professional look that comes from having your own site (not to mention the other branding and SEO benefits).
The Etsy Pro WordPress plugin can help by streaming your entire Etsy shop onto your WordPress website– so your site is truly the only URL your customer needs.
And it all happens pretty much automatically once you install the plugin, updating as your Etsy shop updates.
What It Does
The Etsy Pro plugin looks and functions just like a shopping cart on your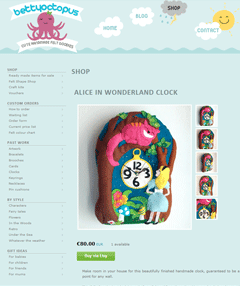 WordPress website or blog– but without all the tech woes and hassle it usually takes to set one up. Your website visitors don't know that the products they're seeing are being streamed from Etsy.
Etsy Pro can display your products on any page or post. (The content simply adjusts to fit the space.) You can even display each product section on a different page, if you'd like.
What makes Etsy Pro most remarkable is this: It automatically generates individual product pages for each of your items to keep the whole shopping experience on your website!
So your site visitors aren't clicking off to Etsy the moment they see a listing for something interesting. Rather, they can click on anything they want, and get all the photos and information right on your site. Your visitors only leave your site when they're ready to pay.
How to Use It
Most importantly, Etsy Pro is incredibly easy to install and use. No technical knowledge needed.
To integrate on a page, all you gotta do is simply type the shortcode

into the editor of that page. Everything happens automatically after that.
But to see the whole thing installed and set up from start-to-finish in less than 5 minutes– and to get a behind-the-scenes peek at the Etsy Pro Settings page– check out this video!:
Design + Customization
Etsy Pro is designed to work with any WordPress theme. You just paste in the shortcode, and it will adjust to fit the space.
If you prefer to customize your look, on the Etsy Pro Settings page you can choose the size of your thumbnails and your choice of product page layout (vertical or horizontal). You can also decide whether you'd like your buttons to say "Add to Cart" or another phrase of your choosing.
My demo (linked below) displays Etsy Pro as it looks right out-of-the-box. If you desire something totally unique, however, the look and feel of Etsy Pro can be edited with just some basic CSS knowledge. So go wild if you want to!
Check it out for yourself!
Showcase
For even more live Etsy Pro action, take a look at just a few of the other amazing WordPress sites currently using the plugin.
Exactly What You Get
When you purchase Etsy Pro using the button below, you will immediately be taken to a secret page where you can download the .zip file. A link to this page will also be emailed to you.
Once you have your .zip file, just follow the instructions in the quick video above for where and how to install the plugin on your WordPress site. (You will laugh at how easy it is!)
Terms (And Money-Back Guarantee)
- Will work on self-hosted WordPress sites, not WordPress.com sites as these do not support plugins.
- One purchase of Etsy Pro will work on a single website. For more uses, increase your quantity.
- Chances are, you're going to love Etsy Pro… But should you find you're not totally happy with the plugin inside of the first 30 days, I'm glad to refund your money. You have my 100% satisfaction guarantee for this time, so there's no risk to try it out. Remember that I'm a real person and just an email away at stephanie@fairgroundmedia.com!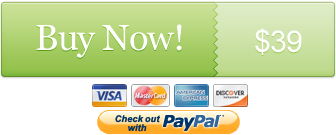 Legal Notice: The term 'Etsy' is a trademark of Etsy, Inc. This application uses the Etsy API but is not endorsed or certified by Etsy, Inc.